About Us
GatorHyde Spray of Wagoner represents a major leader in Polyurea R&D Coating Technology for OEM and related industries. The company was formed in 2003 by Elastomer Specialties, Inc., founder of GatorHyde, as a Spray-In Bed Liner Dealer. Over time the company expanded and became an integral part of GatorHyde for Research & Development of new polyurea and urethane coating systems.
It was during the early days of GatorHyde Spray, that a tremendous amount of application testing was done with Pure Polyurea, Hybrid Polyurea and even Fast Set Urethane coatings. Much of the experimental testing was conducted on various substrates, most important of which was steel, galvanized metal, aluminum, plastic, wood and fiberglass. Each product developed had its own unique set of physical properties and various issues to deal with but adhesion to the substrate was at the fore front of every product formulated. In certain situations, applications that were made direct to properly prepared metal surfaces were acceptable! However in many instances it was found that primers were essential.
During this time GatorHyde Spray began to research, formulate and test various primers to help promote coating adhesion to the different substrates. Eventually several primers were developed as well as numerous coating systems that ranged from a soft 40 Shore A to much harder elastomers that are 70 Shore D.
In the initial stages of GatorHyde Spray's development with both "FAST SET" spray coatings and primers, the company discovered that no single Polyurea coating is a panacea for every application and no one primer will work on every substrate.
Today GatorHyde Spray, a Division of Elastomer Specialties, Inc. continues to expand it's never ending research into the limitless possibilities of Polyurea applications. The company's spray technicians are well seasoned in the application of these unique coating systems and continue to pave the way by discovering new and exciting applications for the Automotive, Work Truck, Heavy Duty Hauling Trailers, OEM, Work Boat, Manufacturing and the Recreational and Fishing Boat Industries.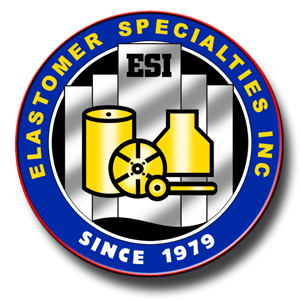 GatorHyde of Wagoner
902 S. Adams Ave.
Wagoner, Oklahoma 74467
Call us at: 918-485-3914